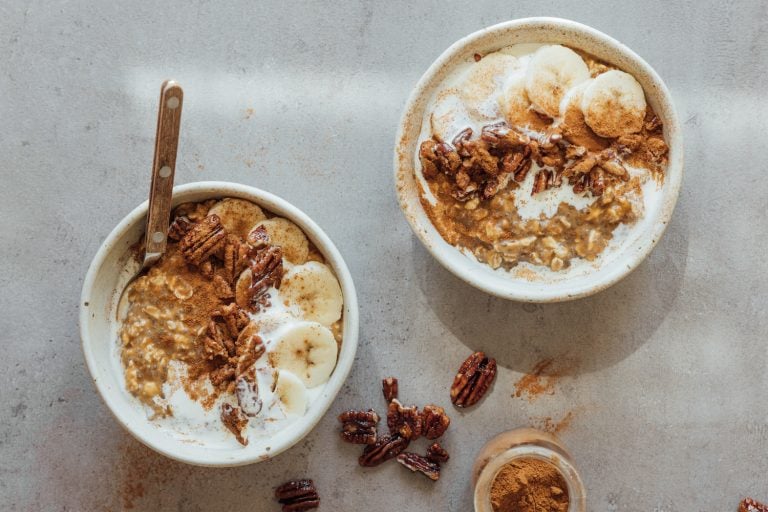 On any given week, oats are in frequent rotation. Baked, soaked overnight, loaded with superfoods—we don't discriminate. On busy mornings, they save the day. When we're out of flour, a blitz in the blender does the trick. As an economical, shelf-stable pantry item, we always have oats on hand. Thanks to their versatility, we're never without 'em. While their nutrient profile is impressive, oatmeal is a quick way to send your blood sugar soaring. The solution? Boost fiber in oatmeal. For bonus points, add protein and healthy fats to your bowl. Once you elevate your morning oats, there's no going back.
Featured image by Michelle Nash.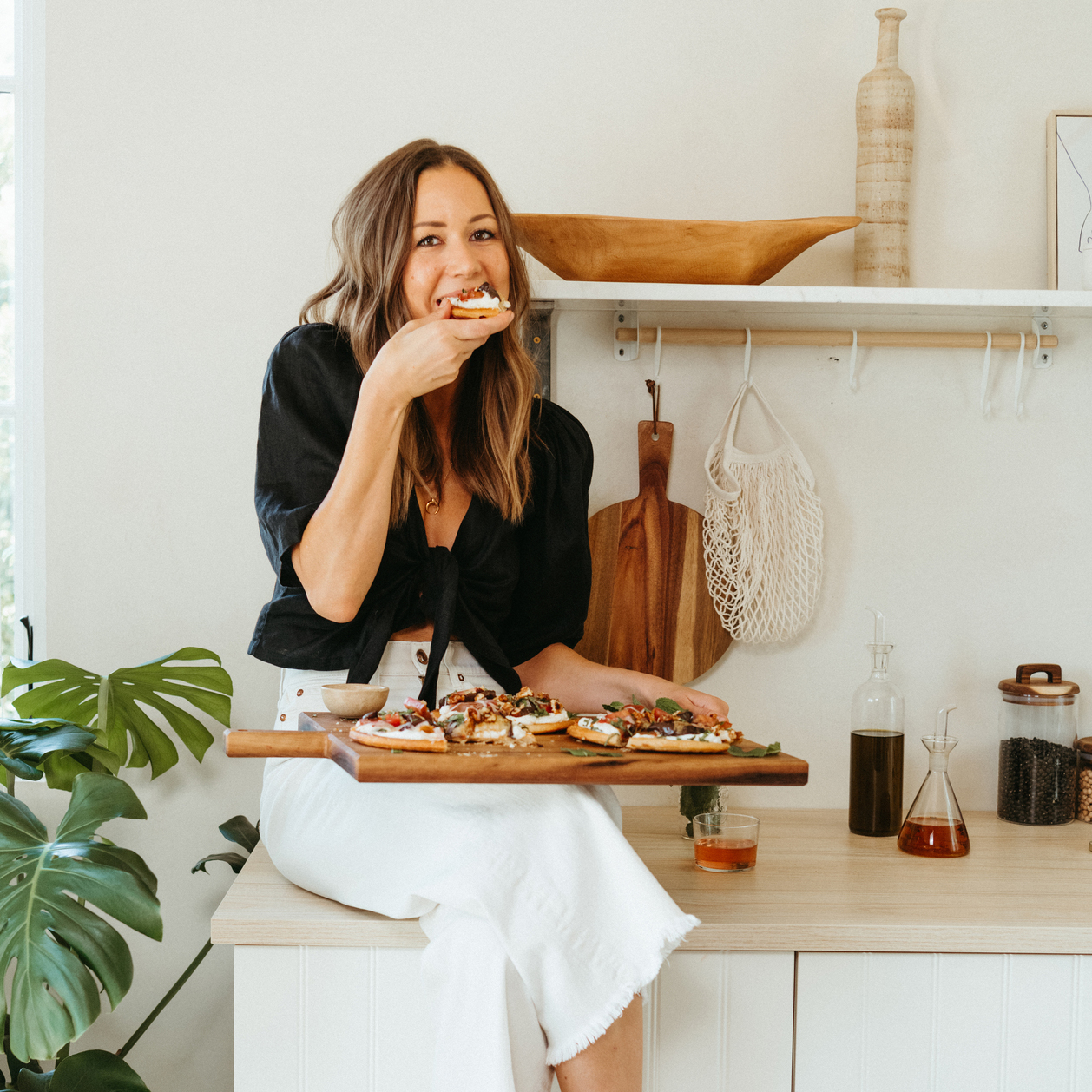 Subscribe
Our Top 10 Recipes
Sign up to receive a FREE E-BOOK of my top 10 most popular recipes of all time!
Thanks for Signing Up!
Oops!
Looks like you're already signed up or your email address is invalid.
Oops!
Looks like you unsubscribed before click here to resubscribe.
Does oatmeal have fiber?
Yes! Oatmeal is a wonderful source of both soluble and insoluble fiber. Soluble fiber helps lower cholesterol levels, while insoluble fiber supports regular bowel movements. In addition to these benefits, oatmeal is also an excellent source of complex carbohydrates and various vitamins and minerals. Whether you prefer your oatmeal hot or cold, topped with fresh fruit or a spoonful of Greek yogurt, this versatile ingredient is an excellent way to start your day. While oatmeal does have fiber, it doesn't have quite as much as other powerhouse fiber sources, like flaxseeds and black beans.
Are oats healthy?
Experts agree: oats are among the healthiest grains on earth. They contain energizing carbs, along with vitamins, minerals, fiber, and antioxidants. As far as digestive health is concerned, look no further than oats. Plus, uncontaminated oats are gluten-free! The most popular types include rolled, instant, or steel-cut oats. If you prefer a meal with texture, opt for steel-cut—they're hearty and chewy. While all types are derived from whole oats—known as oat groats—they differ in how they're processed. Along with traditional oatmeal, oats are also included in muffins, granola bars, and smoothies.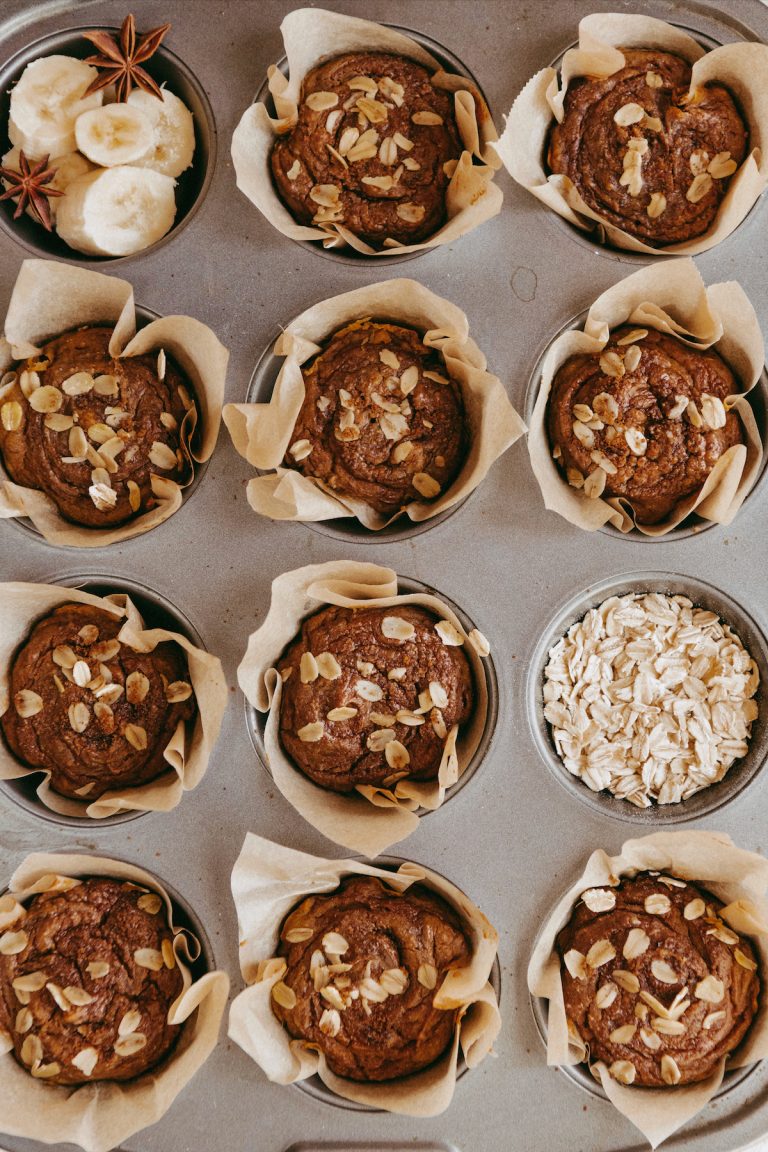 Does oatmeal raise blood sugar?
While oats are considered healthy, they can raise blood sugar levels—particularly in those with insulin sensitivity. In other words, because oats are a carbohydrate-rich food, they inevitably impact blood sugar levels. As the body breaks down carbohydrates into glucose, blood sugar levels rise. However, thanks to their natural fiber content, the glycemic index (GI) of oats is relatively low. Compared to a slice of refined flour toast in the morning, oats are a better option.
How to Lower Your Glucose Response From Oatmeal
With all of that in mind, can you enjoy a bowl of oats without a drastic blood sugar spike? Yes. Adding fiber (chia seeds, ground flax, riced cauliflower, etc.) to your oatmeal is one way to do it. Otherwise, pair oats with protein or healthy fats, as both of these slow the absorption of glucose—reducing a potential blood sugar spike.
Consider adding a couple of these blood sugar sugar-friendly ingredients to your bowl of oats:
protein powder
nut butter
egg whites
grated zucchini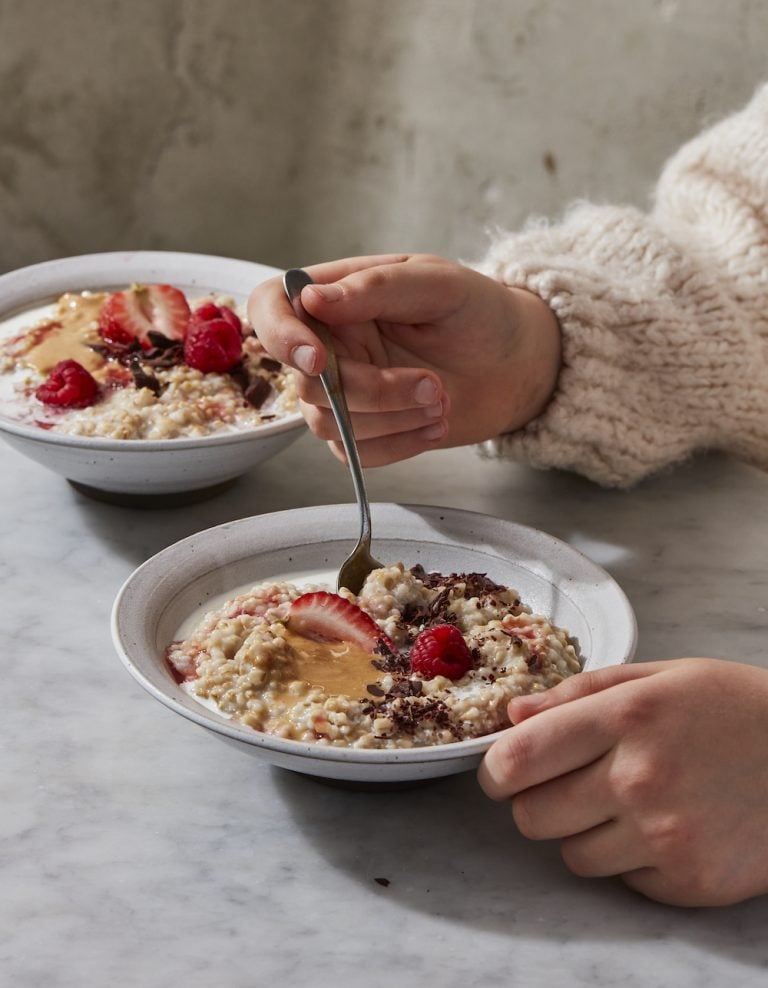 What is fiber?
As mentioned, oats are a source of fiber. Though most carbohydrates are broken down into sugar molecules, fiber is a bit of an outlier. Instead, fiber passes through the body undigested. The fact that it isn't digested is precisely why it's so important. Fiber helps minimize constipation, regulates hunger cues, keeps blood sugar in check, slows glucose absorption, promotes heart health, and more. The FDA has a helpful, easy-to-digest guide on fiber here.
High-Fiber Foods
You'll find fiber in fruits, veggies, nuts, seeds, grains (oats!), and legumes. A good rule of thumb: whole foods—rich in color—are often high in fiber. This is another reason to eat the rainbow. A few fantastic sources of fiber to eat this spring and summer: raspberries, blackberries, artichokes, edamame, garbanzo beans, and pistachios.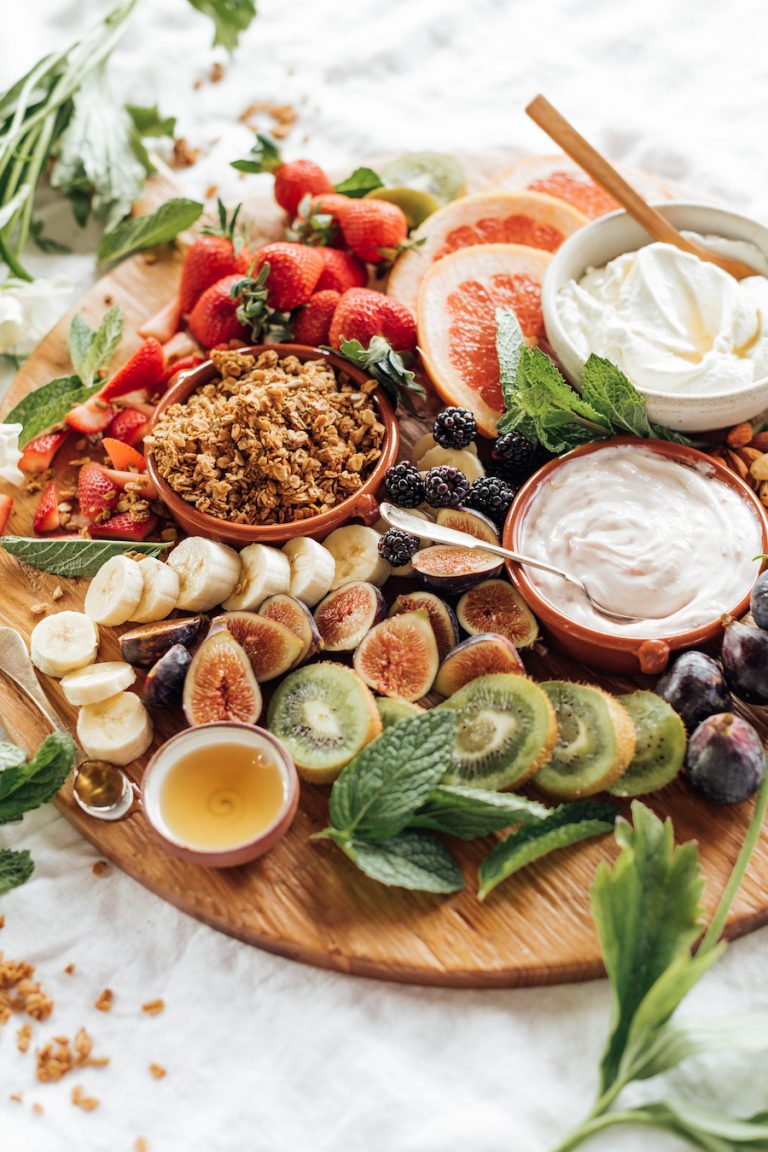 Are you eating enough fiber?
Unfortunately, most of us aren't. When we talk about the pitfalls of the American diet, we tend to focus on our addiction to processed sugar and table salt. On the other end of the spectrum, we're lacking adequate fiber. So, how much fiber do you need? The official recommendations state no less than 28 grams/day. However, what we actually need may be 50 grams/day (or more). Currently, the average American consumes 10-15 grams of fiber per day—nowhere near the mark. It's time to add fiber to your bowl of oats. Stat.
How to Cook Oats for Better Digestion
Oats are heavily sprayed with pesticides (glyphosate) which can impair digestion. Therefore, first and foremost, prioritize buying organic oats. We love One Degree Organics! To improve digestion, soak your oats overnight or slow-cook them. Both methods help break down the grain and reduce phytic acid, making the oats easier to digest. Additionally, cooking oatmeal for longer, pureeing it, or using a food processor to break it into smaller pieces before cooking it can make it easier for your body to digest.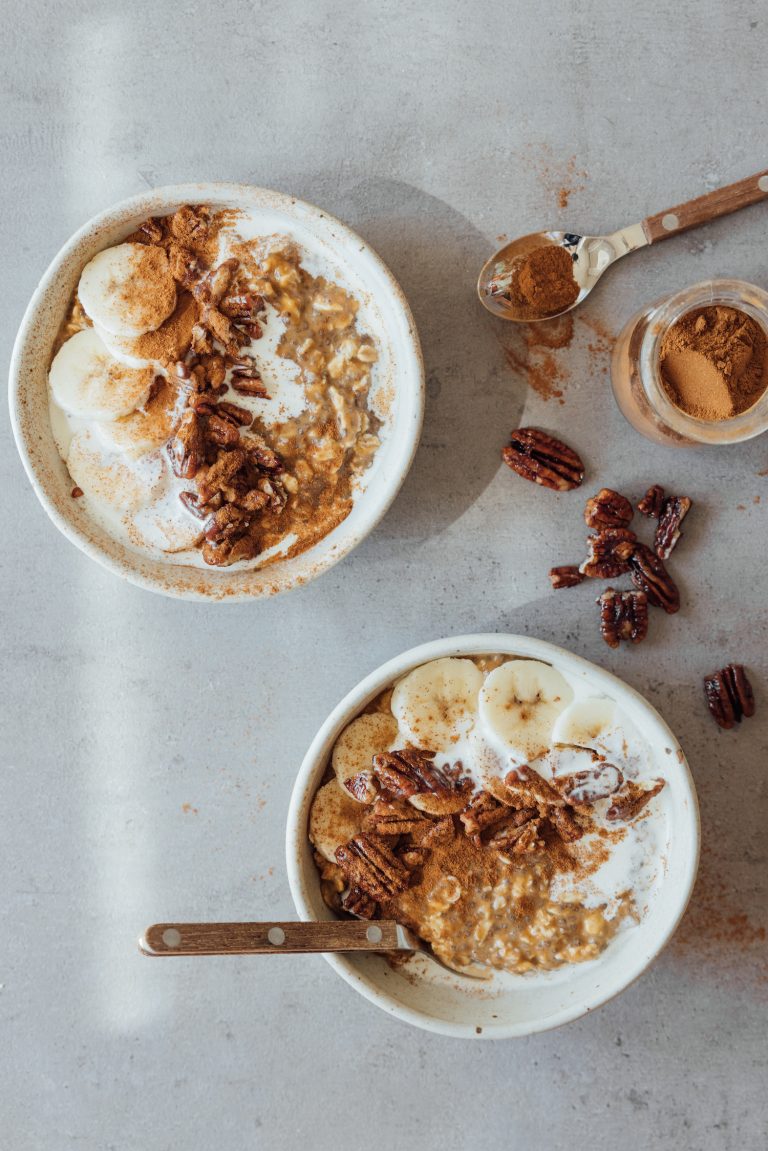 10 Healthy Ingredients to Add to Your Bowl of Oatmeal
Without further ado, below are 10 healthy ingredients to boost the fiber content in your bowl of oatmeal. Say hello to more sustained energy, better digestion, and lower blood sugar response! Win, win win.
1. Cauliflower
While it may seem odd to add riced cauliflower to your bowl of oats, you will hardly taste it! Cauliflower oatmeal is made with a combo of rolled oats and cauliflower rice, making it an easy way to sneak in veggies, fiber, and micronutrients.
2. Zucchini
Like cauliflower, zucchini is another veggie worth adding to your oatmeal. Simply shred zucchini into oats as they cook on the stove. Et voilà, you have a bowl of oats with vitamins C and A, along with potassium, folate, and fiber. All of these contribute to a healthy heart.
3. Carrots
For a touch of natural sweetness, add carrots to your oats! We love this morning glory oatmeal recipe. Carrots are high in many nutrients, including vitamin A (which helps promote vision and eye health).
4. Pumpkin
Like all fruits, pumpkin is a good source of fiber. Canned pumpkin contains seven grams of fiber per one-cup serving! Try our pumpkin overnight oats for a boost of vitamins and minerals.
5. Ground Flaxseed
Of all the fiber-rich foods you can add to oatmeal, flax is our go-to. It has a ton of benefits. You can either mix it into your oats as they cook or sprinkle flax on top once they start to cool. This is also a fantastic way to incorporate seed cycling into your wellness routine.
6. Chia Seeds
A true superfood, chia seeds are packed with antioxidants, protein, omega-3 fatty acids, and loaded with fiber. If you're looking to increase your fiber intake, these tiny seeds are a great place to start. We have just the raspberry chia pudding for you.
7. Lupini Beans
Have you heard of lupini? Also known as lupini bean, it's a low-carb superfood in the same food family as chickpeas and lentils. It's very mild in flavor and makes for a fantastic addition to your morning bowl of oats. Make sure to add ground lupin to your oats (not pickled lupin bean). If you're looking for a low-carb oatmeal option, consider making this.
8. Psyllium Husks 
Another outlier, have you heard of psyllium husks? They're a form of soluble fiber. If you're eating one cup of oats, sprinkle in 1/2-1 tablespoon of psyllium husks while cooking. For the right consistency, you may need to add more liquid to the pot. At any rate, it will add upwards of five grams of fiber. Here's another keto oatmeal option, made with psyllium husks.
9. Almond Butter
Along with their fiber content, almonds are predominantly a source of healthy fats—helping support balanced blood sugar. Stir almond butter into your oats or drizzle it on top. For almond lovers, try this.
10. Tahini
Can't do nut butter? Try tahini. Tahini (or tahina) is a Middle Eastern condiment, made from toasted ground hulled sesame. It's either served by itself or as an ingredient in hummus, baba ghanoush, and halva. We love its earthy taste. Like almond butter, either stir it in or drizzle a spoonful on top. Hot tip: add flaky sea salt.
Every product is curated with care by our editors. If you buy something through our links, we may earn a small commission at no cost to you.