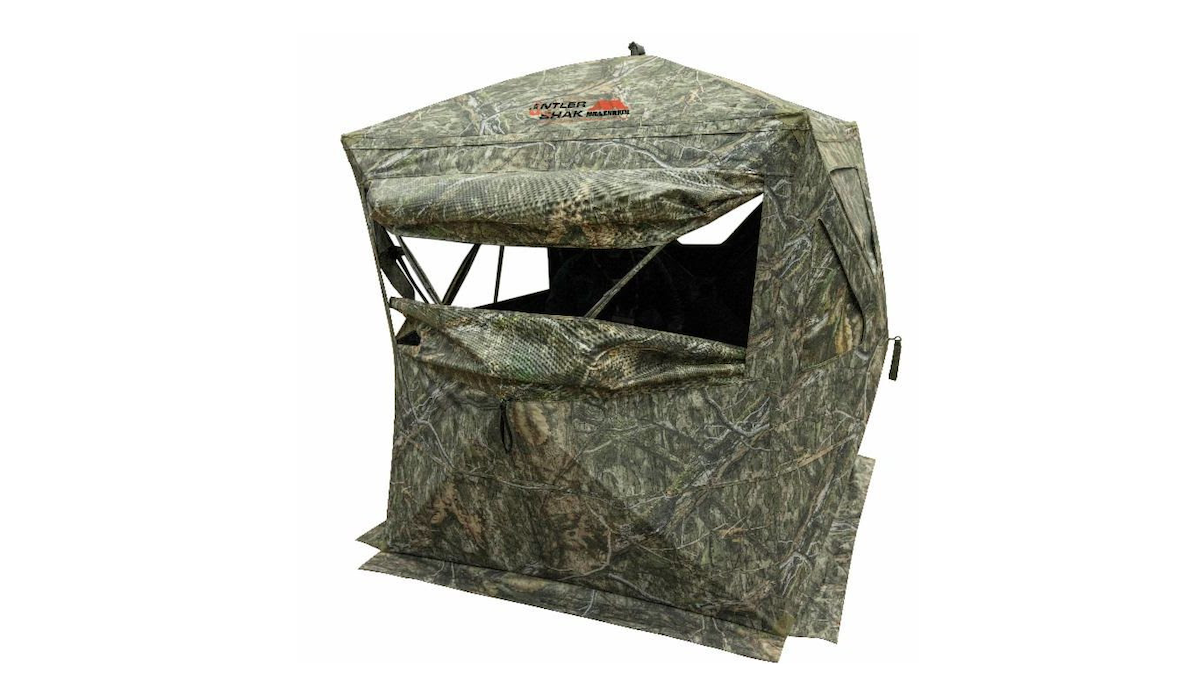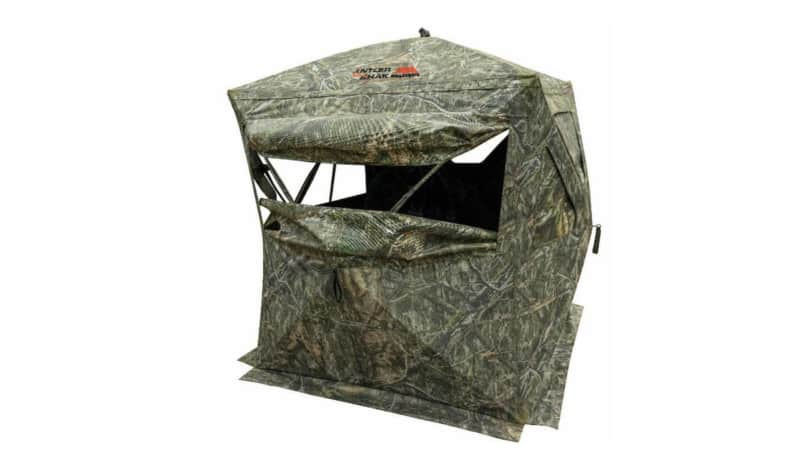 A hunting blind is like a tent. Yes, they both protect you from the elements, but I'm talking more about quality. A cheap tent can ruin an otherwise great camping experience. The same can be said for a subpar blind. Millennium Treestands has released two new, quality hunting blinds for 2023.

Hunting Blind coverage on OutdoorHub
New for 2023, Millennium Treestands® unveiled three exciting new products at the 2023 Archery Trade Show (ATA). Millennium's new Antler Shak 30-06 Ground Blind and Antler Shak 7 MAG Hub Blind, as well as the Bowlite L-116 Single Ladder Stand add even more quality hunting options to Millennium's legendary product lineup.
Millennium Treestands Antler Shak 30-06 Hunting Blinds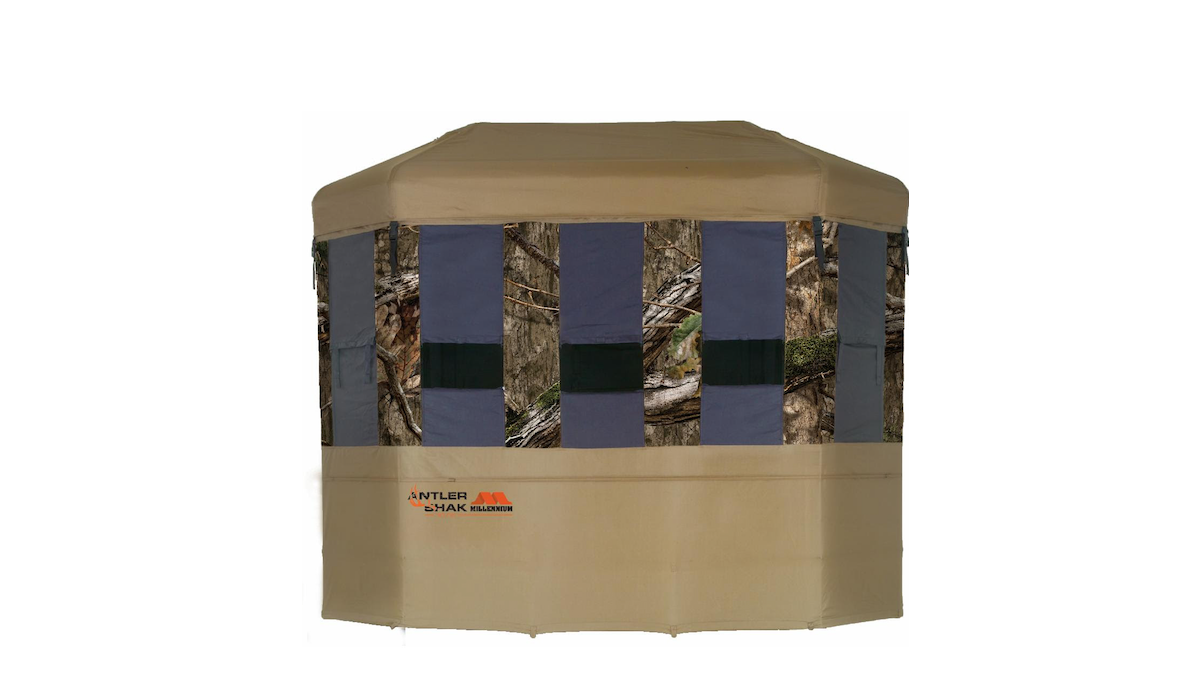 SPECS
Height: 6'3″
Width: 4′
length: 6′
Weight: 80 lbs.
The Antler Shak 30-06 gives hunters an advantage over their white-tailed prey using six Full-View mesh panels. These panels give you a 180-degree view of your surroundings while keeping you hidden. Whether you're hunting with a rifle, vertical bow, or crossbow, the windows can be configured to be the ideal shooting position. The steel frame is powder-coated for protection from the elements, and the outer soft-shell material is water-resistant.
Millennium Treestands Antler Shak 7 MAG Hub Blind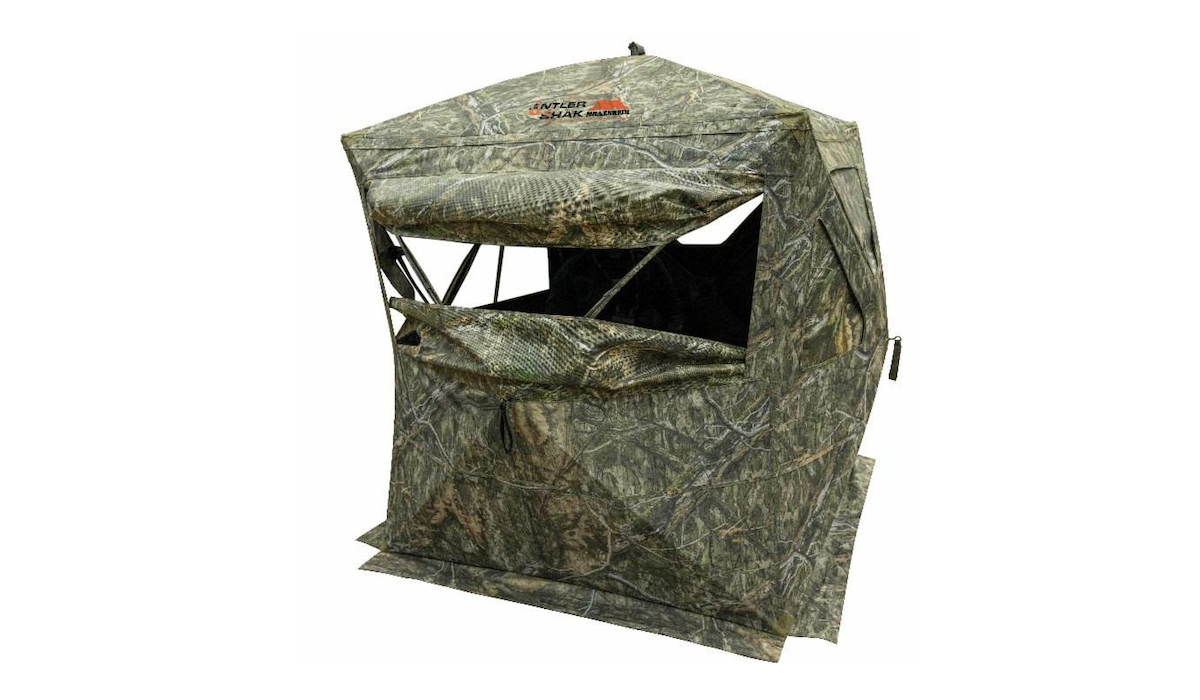 SPECS
Height: 5'10"
Width: 5′
Length: 5′
Construction: Powder-coated steel and fabric
The Antler Shak 7 MAG uses mesh windows to keep you hidden from your prey. Combined, the windows provide hunters with a 270-degree view. Millennium includes a backpack carrying case. The 7 MAG features top and bottom brush loops for additional concealment once the blind is deployed. The outside is made from heavy-duty, water-resistant nylon, and Silent-Slide Windows keep your movements quiet.
If you're looking for a blind for your next hunt, head over to the Millennium Treestands website. Make sure you also follow them on social media. Give Millennium a like on Facebook. Happy hunting!