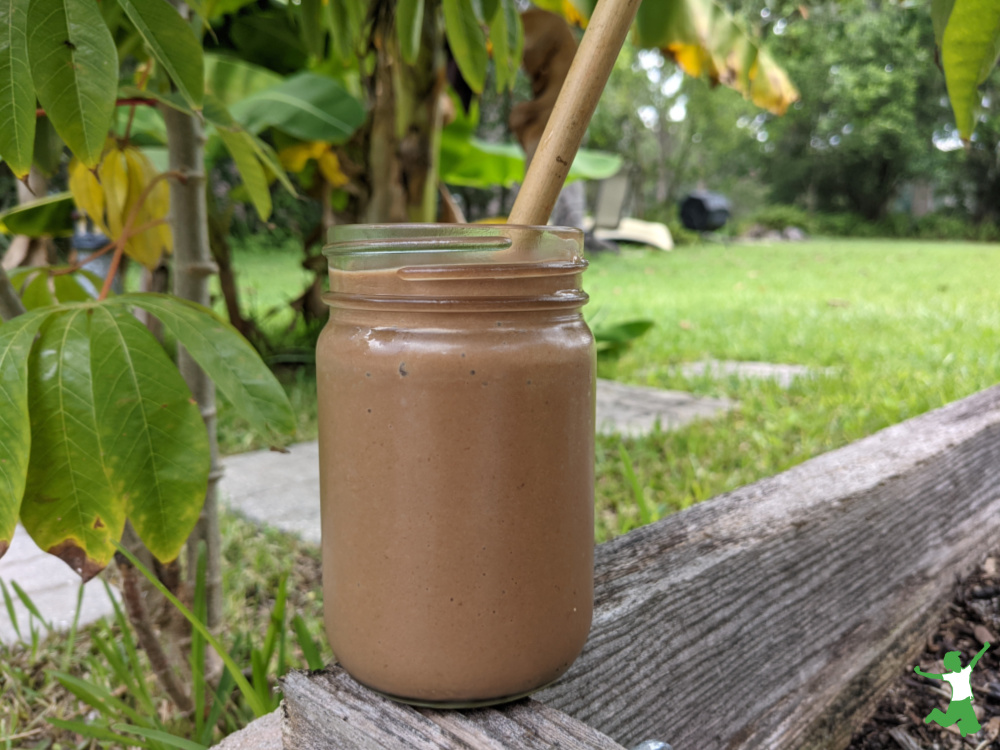 This easy recipe for a carob banana avocado smoothie is loaded with healthy fats and protein for a quick breakfast or lunch on the go.
I enjoy trying various combinations for my smoothie recipes, and this one with banana and avocado is my latest creation!
It is a great option for a quick, satiating lunch. The fullness comes from a substantial amount of healthy fats with nut butter for protein.
My usual time for making it is when I have half an avocado to use up quickly! 😊
If you're wondering why this recipe doesn't have the obligatory scoop of protein powder found in nearly all smoothies these days, I've got a bit of news for you…
ALL protein powder brands are unhealthy and toxic to the body (especially the kidneys). It is an unnatural and completely denatured food that requires a factory to make it. Brands that claim otherwise are unfortunately scamming you.
If you wish to add a bit more protein to this smoothie, healthy options to try are:
If you like the cottage cheese idea, give this cottage cheese smoothie a try.
On a side note, if you would like to sprout the avocado pit in a glass of water after eating the fleshy portion (mini trees make great gifts!), know that local avocados that you get from a farmer's markets sprout much faster than supermarket versions (which often do not sprout at all).
It seems to me that some sort of undesirable processing is occurring to the avocados that pass through the Industrialized Food System! This includes organic ones that may also have been treated with the nano-based Apeel coating.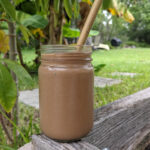 Carob Banana Avocado Smoothie
Ingredients
1




medium




banana




ripe but not mushy

1/2




ripe


avocado

2




tbsp


creamy peanut butter


or nut butter of choice

1




tbsp




cocoa or carob powder




NOT cacao powder

1




tbsp


raw honey

1/2




cup




ice




optional
Instructions
Mix all ingredients in a blender or food processor until smooth.
Nutrition Facts
Carob Banana Avocado Smoothie
Amount Per Serving (12 ounces)
Calories 485
Calories from Fat 261
% Daily Value*
Fat 29g45%
Saturated Fat 5g25%
Polyunsaturated Fat 6g
Monounsaturated Fat 18g
Carbohydrates 45g15%
Fiber 10g40%
Protein 11g22%
* Percent Daily Values are based on a 2000 calorie diet.